Indoor go karting is an exciting and thrilling activity that requires skill, strategy, and patience. One of the most crucial aspects of any race is overtaking, which can make the difference between winning and losing.
In this blog, we will be sharing top tips about overtaking from the indoor go karting instructors at Rogue Leisure.
Plan ahead
The key to successful overtaking is to plan ahead. Before attempting a move, make sure you have a clear idea of where you want to pass the driver in front of you. Look for opportunities to overtake, such as on straights or in corners where the driver in front of you may be slower.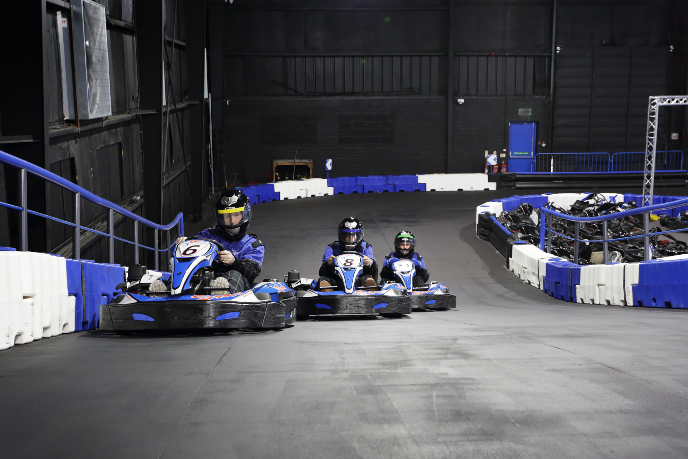 Timing is crucial
Timing is crucial when it comes to overtaking. Wait for the right moment when the driver ahead of you may be slowing down or makes a mistake. Don't rush into overtaking if there's not enough space or you're not confident in your driving skills. Remember, when it comes to indoor go karting, patience is a virtue!
Position your kart correctly
To make a successful overtaking manoeuvre, you need to position your kart correctly. Try to get as close to the kart in front of you as possible while still maintaining a safe distance. This will give you a better chance of making a successful pass. Positioning your kart correctly will also allow you to have more control over your speed, meaning you can take corners faster.
Brake later
When you're trying to overtake, it's important to brake later than the driver in front of you. This will allow you to carry more speed through the corner and gain an advantage over the other driver. However, make sure you're confident in your braking skills before attempting to brake later than the driver in front of you. Braking too late can cause you to lose control of your kart and result in a collision.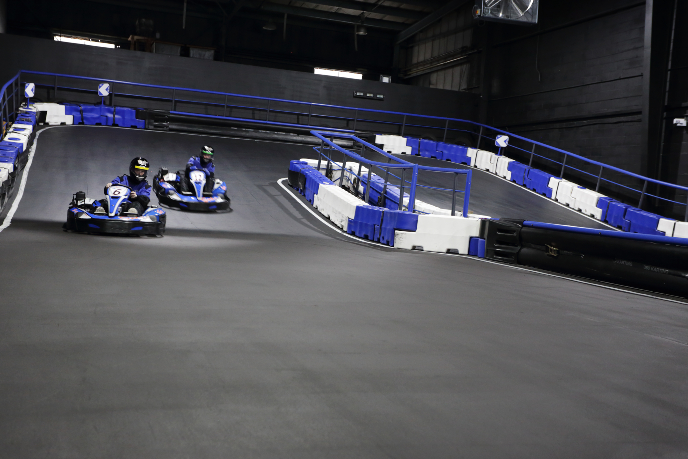 Look for gaps
When attempting to overtake, look for gaps in the driver's defence. For example, if the driver in front of you is hugging the inside of the corner, try to go around the outside. If the driver is slow out of a corner, try to pass them on a straight. By looking for gaps in the driver's defence, you'll be able to find opportunities to overtake and gain an advantage.
Plan your exit strategy
Before you attempt to overtake, plan your exit strategy. Think about the line you'll take through the corner and how you'll accelerate out of it. This will help you to maintain your speed and momentum, and make it harder for the driver in front of you to catch up. Planning your exit strategy is essential for a successful overtake.
Use your speed wisely
One mistake that many beginner go-karters make is using all their speed too early in the race. You can quickly lose concentration if you're constantly going at full pelt. Instead, try to conserve your energy and speed for when you need to complete overtaking manoeuvres later in the race.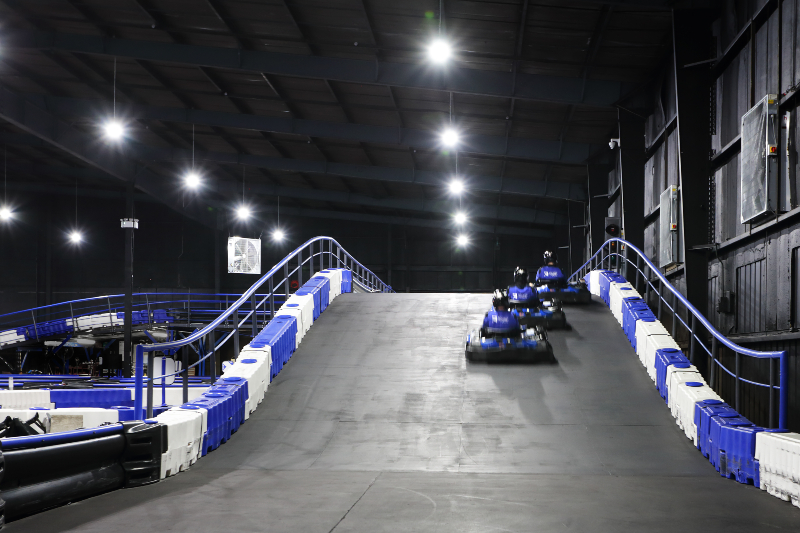 Be aware of your surroundings
When overtaking, safety is paramount, so it's important to know what's happening around you. Be aware of other drivers on the track and make sure you're not putting yourself or anyone else at risk. Check whether any drivers are approaching from behind, and be mindful of any hazards or obstacles on the track. Avoid sudden movements or swerving – always prioritise safety and be respectful of other drivers.
Overtaking is a challenging but exhilarating experience, and is a crucial skill when taking part in an indoor go karting race. By following these tips from our expert instructors you'll be able to improve your overtaking skills and become a better driver. Want to put these tips to the test? Hit book now and reserve your spot on the starting grid.